Indian Railways uses merchandises from various industries, companies, and others to maintain its infrastructure. These Companies collectively, under the Tender from Indian Railways, provides different equipment and other tools for Indian Railways. Now let's look into some of them:
Since Railways announces tenders for all of these, and consequently many companies starting from Private to PSUs comes into play. Here we will focus on some of the Big Players/ Big Industries.
Railway Tracks and its equipment:
STEEL AUTHORITY OF INDIA LIMITED or referred as SAIL, till 2017 has the more influence for the manufacture of steel for Indian Railways and as well as Railway Tracks and other needed things for the use of Indian Railways in its 5 major Factories and 3 Subsidiary or Special Units across India. But is mainly produced in Universal Rail Mill (URM) at the company's Bhilai steel plant.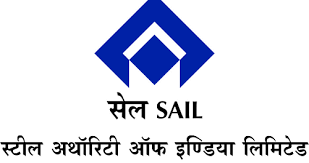 In 2017 among the number of train accidents in India, Government decided to remove the MONOPOLY of Steel Production for Indian Railways. As per the Data revealed by Indian Railways, SAIL failed to provide the National Transporter the amount it must have delivered.
When Indian Railways released the first ever Global Tender for 487,000 tonnes of rails, East Metals AG, a unit of Russian steel and coal producer Evraz, Austrian company Voestalpine Schienen, CRM Hong Kong Trading Ltd, New Delhi-based Atlantic Steels, French company British Steel France Rail and China-based Angang Group International were some of the bidders for this mega project as well.
SAIL is producing World's longest Single Rail. And its production has started also.
Coaches and Wagons for Indian Railways:
The Wagons and Coaches are the heart of Indian Railways. Daily Operations, Passenger and Freight Movement, these all are carried out by these all. Hence Indian Railways do produces it in various Indian Railway Factories and PSUs. So starting from the Indian Railways first.
Three major Rail Factories,
INTEGRAL COACH FACTORY, CHENNAI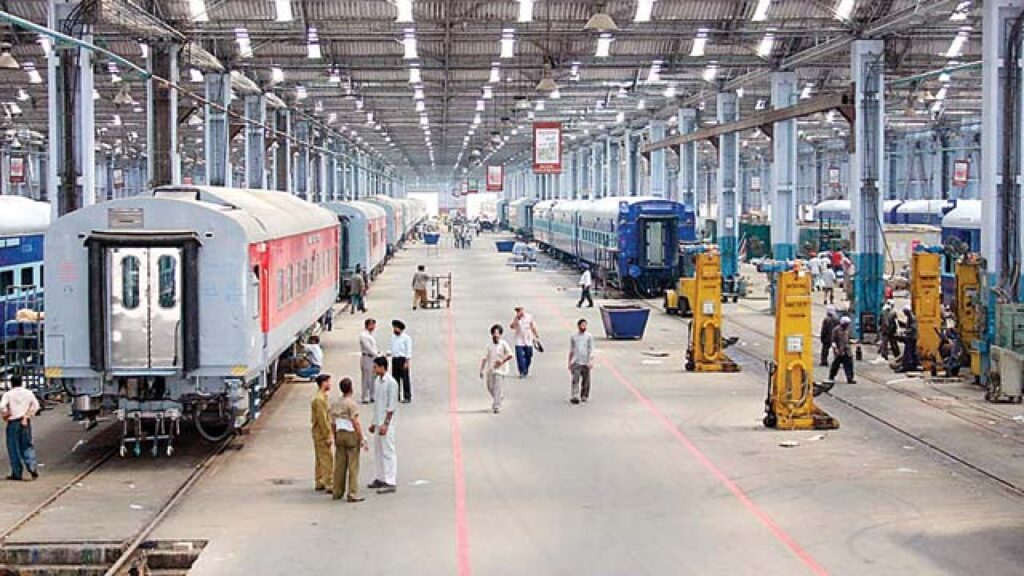 RAIL COACH FACTORY, KAPURTHALA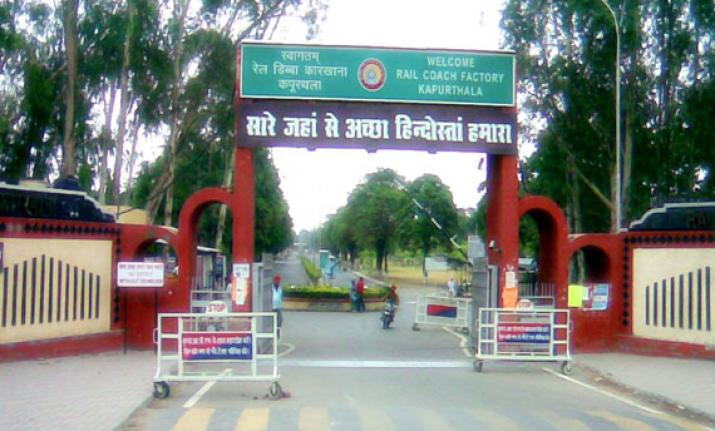 MODERN COACH FACTORY, RAE BARELI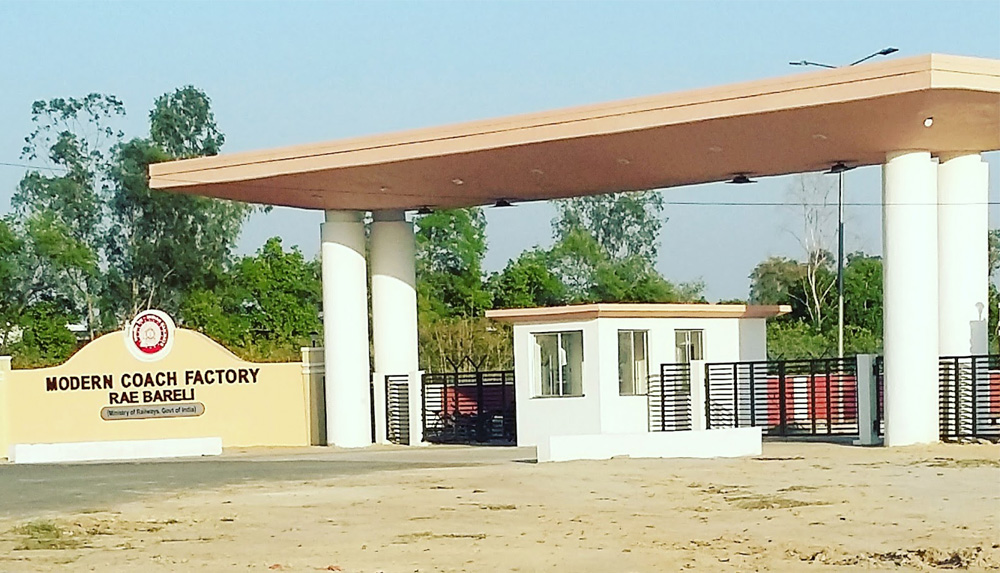 The above-listed factories have full MONOPOLY for the production of the Passenger Coaches for Indian Railways. Starting from ICF to LHB Coaches. Though now all the given three factories have now moved on to full LHB Production from 2017 end. Apart than that Passenger Coaches for other Countries, like for Bangladesh are also produced here.
Apart than that Freight Wagons like BOXN RAKE, BCN RAKE, BCN-HS and Parcel Van, Flat Bed, etc are also produced here
ICF HALDIA/ Auxiliary unit of ICF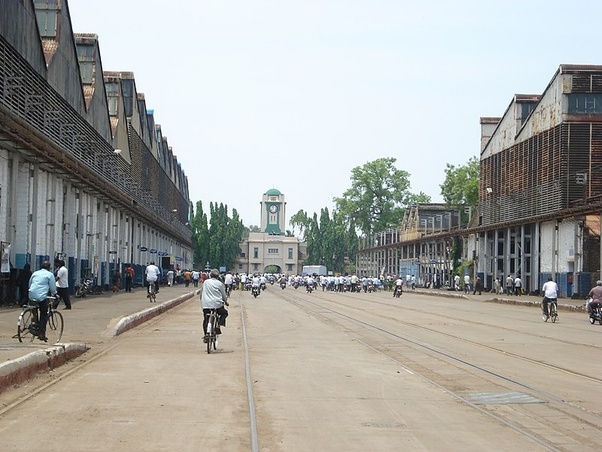 Apart than that an Auxiliary Unit of ICF. Known as ICF Haldia. Its main work is to dispatch or build train sets like DEMU, EMU, etc.
Golden Rock Railway Workshop:
The only Workshop of Indian Railways with the distinction of having the privilege to produce Wagons. It has till now produced Wagons like Flatbed, BOXLHL, BOXNHS and BLC types.
Now, these are all the Indian Railways Owned Factories. But apart than that PSUs like:
Bharat Earth Movers Limited/ BEML:

A PSU under Government of India, just like SAIL. This company is majorly focused on the production of METRO COACHES. Till now it has delivered its metro coaches to DMRC, Jaipur Metro and Namma Metro.
Apart than that it primarily produces Wagons, Train Sets like DEMUs, EMUs, MEMUs, Rail Bus(though now not in production anymore), Inspection Cars, Overhead Equipment(OHE) and Track Laying Equipment at its Bangalore Unit.
Burn Standard Company, KOLKATA:
Actually formed as Burn & Company (founded 1781) and Indian Standard Wagon (founded 1918). Later on, merged and nationalized and became a PSU later. Later on, in 2010 came under Administrative control of Indian Railways.
Majorly produces Wagons, Flatbeds and Oil Tankers for Indian Railways at its unit at Howrah and Burnpur.
Braithwaite & Co, Kolkata:
Formed as a Private Manufacturing Company in Kolkata during British Rule. Majorly engaged in construction and steel production during that time. Formed in 1913 as the Indian Subsidiary of Braithwaite & Co. Engineers Limited. Later on, nationalized as a PSU in 1986 after it came under Bharat Bhari Udyog Nigam. Later on, in 2010, it was transferred from the Ministry of Heavy Industries & Public Enterprises to Ministry of Railways. This PSU is mainly focused on the production of Wagons. The picture posted above shows all.
Bharat Wagon and Engineering, Patna and Muzzafarpur:
Formed from the merger of two loss-making companies Arthur Butler & Co and Britannia Engineering Company in 1978. It then came under Bharat Bhari Udyog Nigam. Was transferred from Ministry of Heavy Industries & Public Enterprises to Ministry of Railways on 13 August 2008.
Is the Largest Wagon Producing PSU of India. Produces almost all types of Wagons for Indian Railways.
Locomotives for Indian Railways:
The Power House of the Indian Railways. Indian Railways do itself produce its locomotives which varies from Diesel, AC to AC-DC locomotives at its Three Major Factories across India and further supported by some PSUs.
Chittaranjan Locomotive Works/CLW:
CLW is the first Locomotive Factory of Independent India, formed in 1950 at Chittaranjan in Asansol. At that time was all type of locomotive producing factory. Later on in 1961 with the formation of Diesel Locomotive Works Varanasi, it then primarily shifted its production to AC Locomotives and ultimately switched finally to AC Locomotive production later on. CLW is now a strict AC Three Phasor Locomotive Producing Factory. In fact, the WAP-7 was also developed here.
Diesel Locomotive Works, Varanasi/ DLW: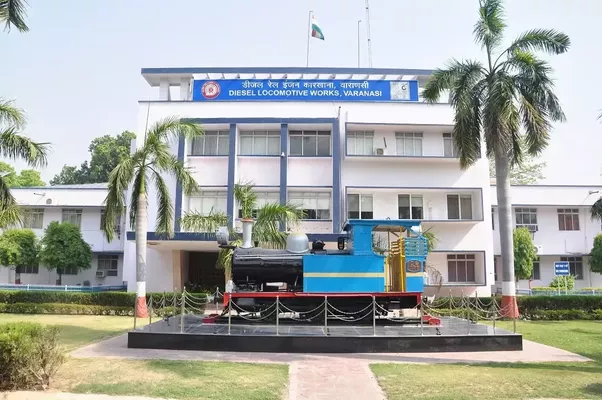 Formed in 1961 to ease the pressure on CLW and to form a dedicated Diesel Locomotive Factory as well. It started with ALCOs, then to EMDs and now is producing three phasors WAP-7 Locomotive as well.
WAP-7, 30509. Is the first Electric Locomotive produced by DLW Varanasi and is named as Varun. Here is the picture.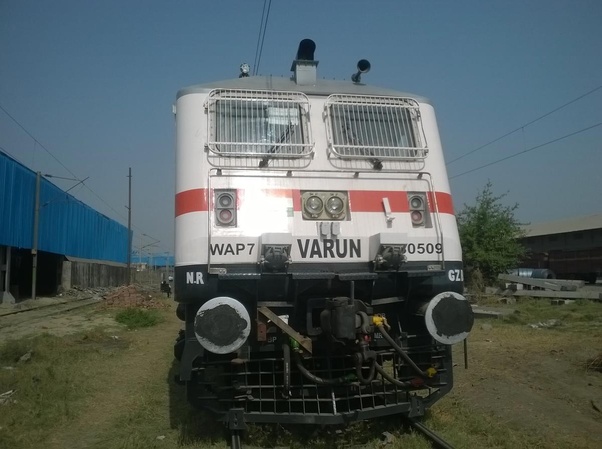 Diesel Locomotive Modernisation Works, Patiala/DLMW/DMW: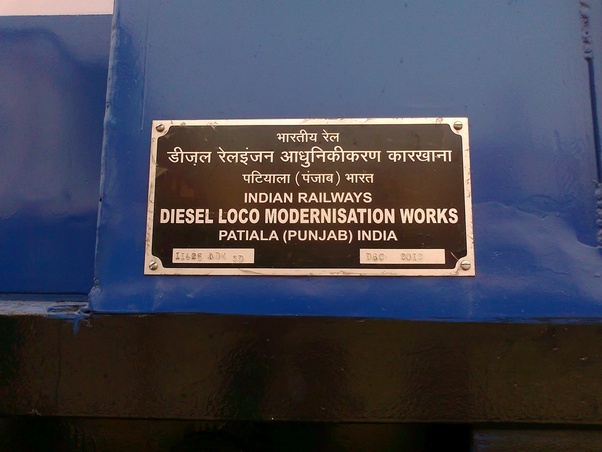 Actually formed to upgrade, modernize and as well as update the Diesel Work Force of India. This Factory rebuilds the existing diesel locomotive for better output and service. WDM-3A upgraded from WDM-2 is consider as the DLMW greatest achievement.
Recently, Indian Railways has decided to electrify the whole Railway System. And in this effort, DLMW will be further upgraded to rebuild and upgrade the Electric Locomotives as well.
So two WAP-7 class locomotives are on the bay and will be delivered by DLMW in the coming months or so. A total of 60 Electric Locomotives will be produced by the DLMW.
Another PSU under Government Of India has the distinction for the only Company in India which produces locomotive apart than the Factories owned by Indian Railways.
The major and main locomotives being produced by BHEL are in association with CLW Asansol.
The locomotives being produced by BHEL is in its unit at Jhansi. Known as BHEL Jhansi.
The locomotives being produced by BHEL till now are:
WAG-7 Class Locomotive, built by BHEL and CLW in the association.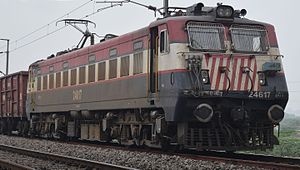 WAG-8 CLASS, an experimental locomotive produced mainly by BHEL.Outer shell as of WCAM-3
WCAM-2/2P: Produced mainly by BHEL. Majorly being used by Indian Railways in the Central Zone and Western Zone. Was a permanent hauler of the Mumbai Rajdhani and August Kranti Rajdhani.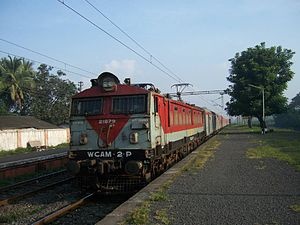 WCAM-3: Produced mainly by BHEL. They were specifically designed for use by Central Railways as a Banker Locomotive and to be used in the Ghat Section till Pune. Majorly being used in Mumbai CSMT, Igatpuri, Valsad, Pune and Itarsi.
WCAG-3: Produce majorly by BHEL. Outer shell as of WCAM-3.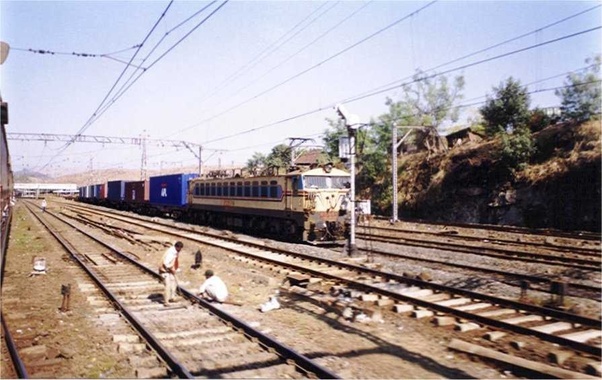 In Indian Railways, about all the Mixed AC-DC locomotives are produced by BHEL except WCAM-1.
Now let's see other Equipment production units and Construction Factories.
Rail Wheel Factory, Bangalore:
This factory was the only Wheels an Axles producing factory of Indian Railways till 2008, that is before the inauguration of Rail Wheel Plant in 2008. Was the first unit of Indian Railways to got an ISO Certification. It has a planned capacity to manufacture of about 70,000 wheels of different sizes, 23,000 axles and to assemble 23,000 wheelsets.
Rail Wheel Plant, Bela: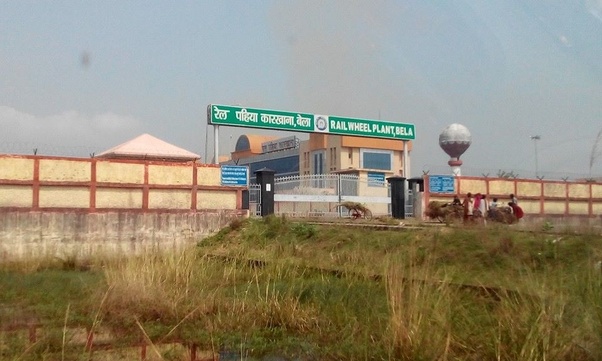 Situated in the Saran district of Bihar is the Second Major Wheel Producing unit of Indian Railways. Constructed in 2008 in order to ease the pressure on the Rail Wheel Factory, Bangalore. It mainly produces wheels for the passenger coaches. May be constructed in 2008, but started working majorly from 2016, as it dispatched its first consignment of 250 Wheel Sets for Passenger Coaches.
IRCON International:
The only construction Company of Indian Railways. Focused on the Construction and Engineering aspects of Indian Railways and Railways. It's work majorly is of Construction. Its major success is:
Bringing Railways to Kashmir and other parts of Jammu and Kashmir.
Digha-Sonpur Rail Bridge
Bringing Railways to Northeast.
Chahbar-Zehdan Railways in Iran-Afganistan.
Railway Works in Malaysia.
---
Sources: